What is a Cloud based phone system (PBX)?
A cloud-based phone system is one that is delivered through the internet, opposed to the standard phone line in which many people are used to. Sometimes cloud phone services are referred to as VoIP phones but the principal is the same; a phone system provided to a business using an internet connection. Studies show this approach to unlock Real Business Benefits.
Many businesses have already switching to a cloud-based phone system and are reaping the benefits, however many smaller businesses are only just catching on. Some businesses simply do not understand the way in which a cloud phone service could benefit them as whole – which this blog will go into shortly – and others are too reliant on traditional on-site phone hardware as that is what they are used to. If you're a business that has yet to switch over to a cloud phone system or are someone who is thinking about taking the step away from traditional phone lines, these benefits could be of interest.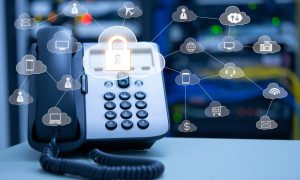 Why Choose a Cloud-Based Phone System?
There are a tonne of great benefits to choosing a cloud-based phone system, many of which are overlooked. These include:
Cloud phone systems can be accessed from anywhere
As technology develops more and more people are beginning to work remotely, and business can be conducted from anywhere. Cloud phone systems are relatively mobile, which means employees can login from anywhere and use the phone as they would if they were in the office. Plus, if a business has more than one working location both offices can be set up using the same system and so everything is intertwined and recorded together.
Data can be analysed with ease
Every so often a business may need to take a look back at its call records and this can be a problem when using a standard phone. However, internet based phone systems store all the important data from calls such as customer details and record the call itself; this is ideal for training and checking back for missed information.
Cloud phone systems can be used with mobile phones
Cloud phone system are not just for phones in the office and can actually be installed on staff mobile phones. By integrating the system with an employee's mobile phone they will be able to work as efficiently as if they were in the office at their desk, using the same phone system as everyone else.
Cloud-based phone systems can cut down costs
Many businesses find that they actually save money by switching for a cloud-based phone system as monthly service costs, repair costs and individual phone call rates are reduced. Though the initial installation of a cloud phone service may be a financial outlay, over time many businesses find that their monthly spend on phone bills and maintenance decreases.
Cloud Phone Services Installation
When it comes to having cloud phone services installed it is important to choose a company that know what they're doing. Poorly set up cloud-based phone systems will not work to their full potential and problems can arise. Choosing experts in this field will leave you safe in the knowledge that your phone system is ready to use from the get-go.